Sheet of single-sided paper with gold foil embossing, pattern "Golden Text Gray" perfect for gift envelopes, greeting cards, or as a background for creative projects
More
Description
If you're looking for something unique and special for your scrapbook or another creative project, you should check out Sheet of single-sided paper with gold foil embossing, pattern "Golden Text Gray"! With its pretty, expressive patterns and ornaments, it will definitely give your artwork a touch of elegance and chic.
Not only is it beautiful, but it's also versatile - you can use it to make gift envelopes, greeting cards, as a background or a page with several layers of die cuts, frames or shakers placed on it. The paper is high quality and the gold patterns are beautiful and intricate. You can simply cut out elements from it to decorate a card or a page in an album.
It is a great product for those who want to add a touch of luxury to their scrapbooking projects and make them stand out. We recommend this product to anyone looking for something extraordinary to make their creative projects very special


Features:

Size: 30.5сm x 30.5сm (12" x 12").
Density: 200 gsm.
Doesn't contain lignin and acid

.
Manufactured in Ukraine by tm "Fabrika Decoru.
| | |
| --- | --- |
| Item | FDFMP-23-009 |
| Weight | 20 |

Hello everyone! Today we are sharing with you an interesting and useful project created by Violetta KraikovskayaDo not forget that Fabrika Decoru has prepared a bonus for you! At the end of the post, you will find a DISCOUNT PROMO CODE for the materials that Violetta used to create her project! Take ...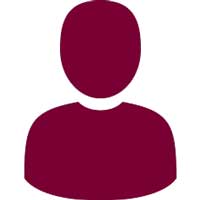 Всем привет! С вами Виолетта и сегодня я подготовила кое-что не обычное!Мастер-класс по красивой и стильной копилке для денег. Она очень классно смотрится в интерьере!Я люблю иногда складывать монетки и небольшие купюры в баночку-копилку, но моя моя старая копилка пришла в такой плохой вид ,что я пр ...