Happy to see you in Fabrika Decoru creative blog!Winter Tale with @svitlanakovtun_ua is going on. Today we suggest you some interesting ideas on how t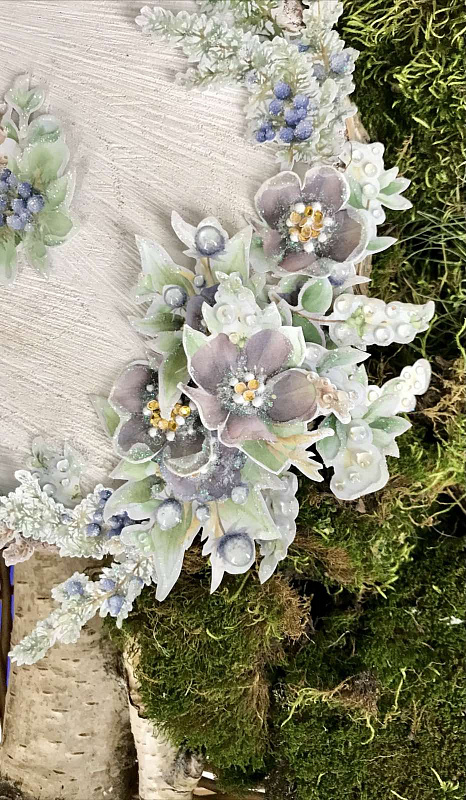 Hello dear friends! We have prepared for you a new winter project "Winter tale" together with our fairy Svitlana Kovtun @svitlanakovtun_uaTo
Hello everyone!Dina Sahrai is with you todayThe brightest holiday of the year is coming soon! It is time to prepare holaday presents. I really love wh
Winter Scrapbooking Paper Collections. Creating a Christmas fairy tale is easy!
If you're looking for a way to add a little holiday cheer to your scrapbooking projects, then you need to check out Fabrika Decoru's winter paper festive collections. With a wide variety of designs, you're sure to find the perfect paper for your needs. Whether you're looking to create New Year-themed scrapbooking pages or Christmas cards, this paper is sure to be the perfect finishing touch. So what are you waiting for? Browse our winter festive paper kits today! Our selection of collections are sure to bring holiday cheer to your projects. With fun patterns, versatile prints and huge range of winter crafting designs, these scrapbooking papers quantity pack have the right one for every creative work. Available in a variety of seasonal colours including blue and white, green and red, you can measure according to your requirements and create beautiful scrapbook pages that will be cherished memories for years to come. Whether you are looking for a snowflake pattern or old fashioned Christmas colours, these scrapbooking papers will make your winter pages pop with style.
The paper is high quality and easy to use, so you can create stunning scrapbooking projects that will impress your friends and family.
Features: 10 double-sided sheets of archival quality paper measuring 12" x 12" and 8" x 8", acid and lignin free. The set usually includes a bonus cut-out sheet. You can also buy additional die cuts, chipboards and stencils for each collection of winter scrapbook paper.
So, if you are looking for a high quality collection of winter papers for scrapbooking, then Fabrika Decoru is a great option. Our store delivers in EU countries and around the world. There are many different designs to choose from, so you can easily find the perfect option for your needs. The paper is ideal for scrapbooking pages on a winter theme and Christmas cards. It can also be used to create Christmas decorations.