Happy to see you in Fabrika Decoru creative blog!Winter Tale with @svitlanakovtun_ua is going on. Today we suggest you some interesting ideas on how t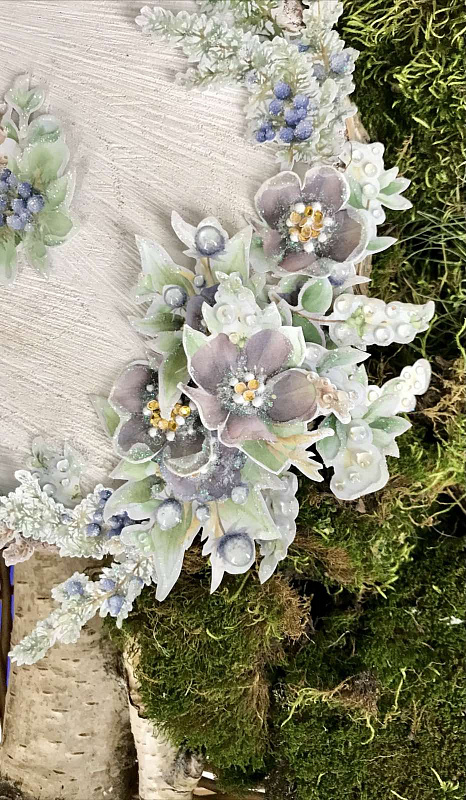 Hello everyone!Lena (@lena_rukodilnik) is with you today. I want to share with you a little tutorial on making greeting cards from the collectio
Hello everybody! Yulia Pilat @pilatyuliya is with you today.Travel junk with pop-up elements... The name is quite interesting, isn't it? Such an i
What are sequins and what are they made of?
Sequins are small plastic plates of various shapes, which, when glued to various objects or sewn onto fabric, make them shine and sparkle. The surface of the sequins can be glossy pearl, with metallic sheen or matte.
Where and how are sequins used?
Sequins are often used not only to decorate outfits and shoes, but also to embellish toys, home decorations or, alternatively, in creative scrapbooking projects. For example, to decorate a greeting card or invitation card, the so-called three-dimensional shaker figures are often used as an accent, expressive decor. The interior space of such a shaker is filled with shiny sequins in the form of stars or circles (in fact, sequins have a huge variety of shapes and sizes), which are combined with a card in color. The sequins, being under the transparent film of the shaker, when shaken or wiggled, create a magical effect - they rustle, shimmer, gleam brightly under the rays of light. That's how you can simply add magic to any work!
You can also stick sequins with universal glue on a chipboard or die cut to make a bright, expressive accent or highlight some particular detail. For example, round sequins can be used to glue berries, highlight the center of a snowflake or the bend of a monogram. And with sequins with a hole, you can embroider the cover of an album or notebook.
In the world of applied art, sequins are most often used as a topping. They are glued to an acrylic medium or 3D gel at the final stage of working with the project to make it look luxury and radiant. You can also mix small sequins with 3D gel and apply to work through a stencil or just with a palette knife.
The size and shape of sequins
In the Sequins section, you can find six types of sequins, packaged in plastic jars and bags of 15g and 5g, respectively. Twist-top jars store sequinces securely, prevent spillage, and make filling the shaker easier. This is a convenient, compact and certainly beautiful type of storage! Sequins that are purchased in bags are recommended to be put into a suitable container with a tight lid.
Sequins are round and star-shaped. Round sequins are divided into flat and voluminous, with and without a hole. The size of "Rosettes" is 0.6 cm, and "Rosettes mini" is only 0.3 cm!
Star-shaped sequins are also available in two sizes - 0.6 and 0.3 cm. In each subsection, you will find a large palette of sequin colors in matte and glossy versions.
Where to buy sequins?
Online store for hobby and creativity Fabrika Decoru offers a large selection of sequins of different shapes and sizes in a convenient package. You can buy sequins in the form of stars and circles wholesale and retail with delivery all over the world.