Happy to see you in Fabrika Decoru creative blog!We are inviting you to join our project "Winter Tale" with @svitlanakovtun_ua Today we are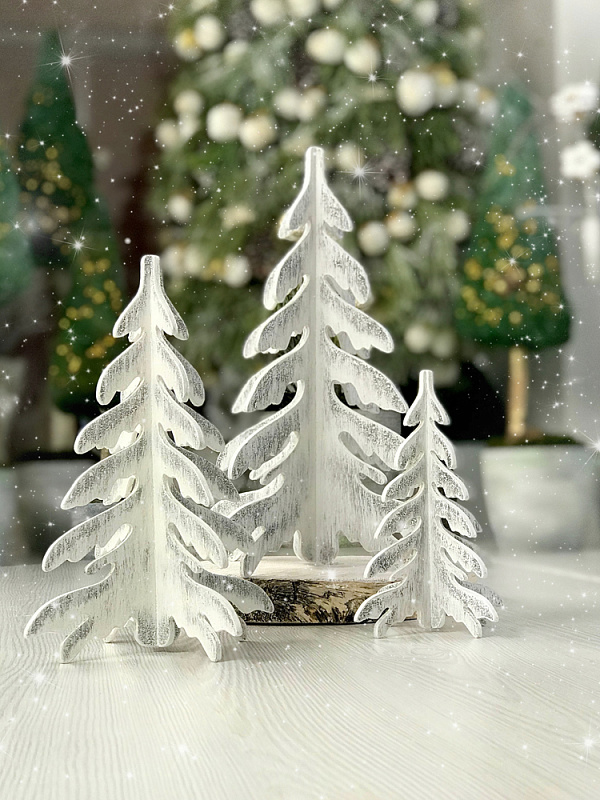 Hello everyone! Today we want to share with you a New Year mini album created by Anna MalikDo not forget that Fabrika Decoru has prepared a bonus for
Hello everyone!Let's create beautiful home decor and get ready for the most beautiful holidays of the year! Today Svetlana Yarmusevitch will show
Holiday with Fabrika Decoru: DIY New Year decorations
Small detail create a special atmosphere of every holiday. Unique New Year interior decor, Christmas tree decorations and handmade decorations for the festive table will add coziness to your house. Together with Fabrika Decoru you can easily decorate the room and make original gifts for friends, relatives and colleagues. Get acquainted with the catalog, and you will find creative ideas in the blog of online store.
Festive hand-made - ideas for New Year
Inspired to make a creative New Year decor for your home, determine the scope of work and make a list of necessary consumables. With our holiday sets you will make exclusive Christmas wooden compositions and symbols of the year.
Spend just 2-3 evenings to make:
an advent calendar to count down the remaining days until the holiday;

Christmas wreaths, pendants, boxes and baskets for delicious gifts;




Christmas tree decorations - unusual snowflakes, stars, balls and garlands;




winter attributes - Christmas trees, Santa Claus sleigh with reindeer.



On the site, you will find everything you need to realize creative ideas and interesting hobbies. The assortment includes the entire set of scrapbooking consumables, wooden and cardboard blanks for packing gifts for the New Year and artificial snow that looks like real.
New Year decorations wholesale and retail - Fabrika Decoru
It is absolutely possible to buy materials for New Year decorations in Ukraine remotedly. You do not need to browse through online sites and offline stores. Fabrika Decoru brand offers everything you need to decorate your home and make handmade gifts.
The online store of goods for hobbies is focused on working with retail and wholesale customers. All consumables are environmentally friendly, convenient to use. Prices for products of the Ukrainian brand are pleasantly different from European analogues, and the quality is not worse. Orders are sent across Ukraine and abroad.