Set for creating the Christmas photoalbum Country Winter, 5 sheets, 6 spreads, album size 20x15 cm. The kit is in the box 30.5х30.5см. Everything you need is included in the kit.
More
Description
Set for creating the Christmas photo album
"Country Winter"
The Country Winter Christmas scrapbook kit by Fabrika Decoru was designed to help you create beautiful and memorable themed scrapbooking photo albums. The kit includes everything you need: a scrapbook blank, paper backgrounds, accents and Christmas-themed embellishments. The detailed instructions and materials included in the set make it easy to create a unique and festive album that will capture all the most vivid memories of your Christmas season or winter vacation.
Additionally, you will only need scissors and a ruler (not included in the set).
The kit includes:

Scrapbooking paper set Country Winter 20x20cm - 2 pcs;

Sheet of kraft paper White lace 30x30 cm - 1 pc;

Foiled acetate sheet, 30x30 cm - 1 pc;

Set of strips for decoration 5x30 cm - 5 pcs.;

Blank for album 20 x 15 cm - 1 pc;

Piece of eco-leather 70 x 25 cm – 1 pc;

Gold color chipboard decoration – 1 pc;

Shaker Windows 6x10.7cm – 1 pc;

Universal glue 60 ml – 1 pc;

Sheet for cutting Country Winter 30x30 cm - 1 pc;

Cotton melange cord - 2 pcs;

Cardstock - 1 pc;

White cardboard 14x19 cm - 6 pcs;

Set of sequins

Set of decorative elements
Does not contain toxic substances.
Keep out of reach of children.
All video tutorials you can find on youtube channel fabrikadecoru or by following the link - to do this, point your phone in photo mode on the QR-code in the lower left corner of the guide.
Manufactured by Fabrika Decoru, Ukraine
| | |
| --- | --- |
| Item | FDPAK-006 |
| Weight | 700 |

Hello everyone!Katya Suprun is with you today. I am sharing a winter album made from the inspiring collection Country Winter.The album is made from the set which you can buy in Fabrika Decoru online store. All necessary instructions are included into the set. Besides, you can use video tutorials wit ...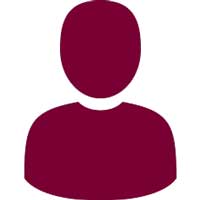 Огляд альбомуВітаю! З вами Катерина Супрун. Свята вже наближаються, тому час вас знайомити з альбомом з набору Country Winter. Усі етапи створення альбому викладено у 4 додаткових відео, які ви можете використовувати в якості відеоінстукції під час своєї роботи.Отже, погляньмо на альбом. Обкладинка ...