All-purpose water-soluble decorative metallic paint lavender 30 ml with metallic effect. Perfectly fits for scrapbooking, decoupage and various types of crafts. Used to simulate tints of different metals, can be easily applied to any clean surface
More
Description
All-purpose water-soluble decorative metallic paint lavender 30 ml with metallic effect. Perfectly fits for scrapbooking, decoupage and various types of crafts. Used to simulate tints of different metals, can be easily applied to any clean surface (ceramics, wood, paper, cardboard, primed canvas, metal, leather). The paint has an opaque structure, mixes well with other acrylic paints, doesn't fade, and has high paint coverage. Dries quickly.
Terms and conditions of use and storage:
Non-toxic

Do not give to children under 14 years

Package: 30ml bottles
Produced by TM "Fabrika Decoru", Ukraine

Hello everyone! Today we are sharing with you winter inspiration created by Marina Viribiova.Do not forget that Fabrika Decoru has prepared a bonus for you! At the end of the post, you will find a DISCOUNT PROMO CODE for the materials that Marina used to create her project! Take advantage of the won ...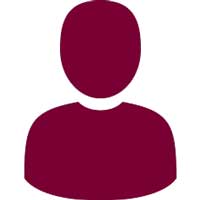 Привет,привет ) С вами Марина Давиденко. И немного вдохновения вам от меня.Сегодня хочу показать как выглядит мой джанкбук. И небольшой МК как я создавала для него обложку. Кто не знает что такое Джанкбук (Junk Journal) это - Джанк Журнал (книга) - блокнот или журнал, кото ...