Liquid glass drops with glitter Sparkling ruby 30 ml is a water-based adhesive is used to create the "glass drops" effect on any surface
More
Description
Liquid glass drops with glitter Sparkling ruby 30 ml is a water-based adhesive. Odorless, non-toxic. It is used to create the "glass drops" effect on any surface (paper, cardboard, cloth, wood, ceramics, glass, plaster, candles). Apply using the built-in dispenser. After drying dots retain their volume. Time of complete drying of 8-10 hours.

Features:

Do not give to children under 14 years.

Do not eat!

Shake the bottle vigorously before use.

Wipe the dispenser spout with a damp cloth after each use.

Store, carry and use at temperatures above 5C degrees.

Volume: 30 ml
Produced by tm "Fabrika Decoru", Ukraine.

Warning:
do not use a hairdryer to dry — dots lose their shape and shine!
Please note:
we are not able to ship this product when outside temperature is below 0
0
C.

Hello everyone! Today we are sharing one more New Year project created by our designer Marina Davidenko. A lot of people decorate their houses with New Year or Christmas wreaths. Marina is sharing her variant how to create a décor with your own hands using materials by Fabrika Decoru.Do not forget t ...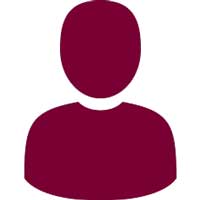 Приветствую всех в блоге Фабрики Декору! С вами сегодня Елена.И вдохновлять буду вас мини-альбомом в мужском стиле из великолепнейшей коллекции бумаги "Grunge&Mechanics". Создание альбомов для фотографий погружает меня в удивительное магическое состоянием, которое обычно длится не оди ...