"Summer botanical story" double-sided scrapbooking paper, 10 sheets, size 30.5 cm x 30.5 cm (12" x 12")
More
Description
The "Summer Botanical story" scrapbooking paper set is a real treasure for everyone who loves the "Botanical" series from Fabrika Decoru. Natural prints, leaves, flowers, herbariums, and vintage illustrations from ages gone by, with meticulously crafted details, will become favorites with designers who create travel books, junk books, vintage albums, and art objects in an eco or vintage style. There are 10 double-sided sheets in the set, which fit together perfectly to create interesting collages. The collection has ready-made sheets that can be used to adhere photos or as a basis for a postcard. Natural fabrics, burlap, kraft paper, wooden decor, cotton cords, and lace are perfectly combined with this collection. If you love to relax in nature and take photos, this paper will be a great background for your photos. Print out your photos and make a mini album about your holidays in nature or in the countryside. The collection has cards and tags to help you make personal notes and capture your emotions. To create albums we recommend using album blanks from Fabrika Decoru with kraft sheets.
Features:
Plus bonus - cutting sheet and set of cards in Ukrainian and English.

Double-sided paper set 12"x12" (30.5cm x 30.5cm)

The set contains 10 sheets.

The density of 200 gs

m.

Without lignin and acid.
The manufacturer of "Fabrika Dekoru", Ukraine.
| | |
| --- | --- |
| Item | FDSP-01128 |
| Height | 5 |
| Depth | 4 |
| Width | 30 |
| Length | 30 |
| Weight | 190 |

Hello everyone!Olga Geredzhuk @olgageredzhuk is with you today. I want to share my inspiration in the form of chocolate boxes made from the collection "Summer Botanical Story".Working with this collection is a real pleasure. At the moment of creating projects, you feel as if you plunge int ...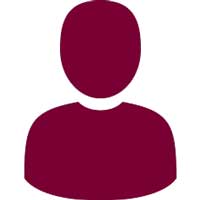 Всім привіт! Сьогодні з Вами Ольга Гереджук @olgageredzhuk, і моє натхнення у вигляді шоколадниць з колекції «Summer Botanical story». З цією колекцією працювати одне задоволення, в момент створення робіт ніби поринаєш з головою у світ природи і відчуваєш гармонію, спокій в душі. Фабрика ...