Airy mousse metallic. color Golden olive is a multipurpose water-soluble texture paste with a metallic gloss effect. Allows you to create colored textures with a metallic sheen, apply a volumetric image through a stencil, use in various painting techniques, as well as imitate shades of various metals
More
Description
"Airy mousse metallic" is a all-purpose water-soluble paste with metallic effect. Can be used in scrapbooking, decoupage, mixed-media and various types of arts and crafts. Using "Airy mousse metallic" you can create textures of different colors with a metallic luster and 3D textures using stencils. You can use the mousse in various painting techniques and to simulate metal surfaces. Mousses can be mixed to form new shades and tints. The mousses have got good adhesion with any clean defatted surface (e.g.ceramics, wood, paper, cardboard, primed canvas, metal, leather, plastic, glass). Priming is not required. After drying, they form a durable glossy coating with a metallic luster. 
Features of application:

The drying time depends on the thickness of a coating layer and can range from 5 minutes to 3 hours.

Non-toxic

Do not give to children under 14 years

The product is not a subject to mandatory certification.

Package: 50ml bottles
 Produced by TM "Fabrika Decoru", Ukraine

Important! This product cannot be shipped at a temperature below 0°C

Hello everybody! Today Olga Geredzhuk @olgageredzhuk is with you, and my inspiration in the form of the "Pumpkin" art board, created using the "COLORS OF AUTUMN" collection. This collection is warm, cozy, gentle and atmospheric. I got an autumn project in the form of a pumpkin, w ...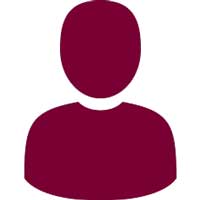 Всім привіт! Сьогодні з Вами Ольга Гереджук @olgageredzhuk, і моє натхнення у вигляді артборда "Гарбуза", створений за допомогою колекції "COLORS OF AUTUMN". Ця колекція тепла, затишна, ніжна та атмосферна. В мене вийшла осіння робота у вигляді гарбуза, який прикрашають тра ...