Airy mousse metallic. color Gold is a multipurpose water-soluble texture paste with a metallic gloss effect. Allows you to create colored textures with a metallic sheen, apply a volumetric image through a stencil, use in various painting techniques, as well as imitate shades of various metals
More
Description
"Airy mousse metallic" is a all-purpose water-soluble paste with metallic effect. Can be used in scrapbooking, decoupage, mixed-media and various types of arts and crafts. Using "Airy mousse metallic" you can create textures of different colors with a metallic luster and 3D textures using stencils. You can use the mousse in various painting techniques and to simulate metal surfaces. Mousses can be mixed to form new shades and tints. The mousses have got good adhesion with any clean defatted surface (e.g.ceramics, wood, paper, cardboard, primed canvas, metal, leather, plastic, glass). Priming is not required. After drying, they form a durable glossy coating with a metallic luster. 
Features of application:

The drying time depends on the thickness of a coating layer and can range from 5 minutes to 3 hours.

Non-toxic

Do not give to children under 14 years

The product is not a subject to mandatory certification.

Package: 50ml bottles
 Produced by TM "Fabrika Decoru", Ukraine

Important! This product cannot be shipped at a temperature below 0°C

Hello everyone!Today we are sharing with you a tutorial on how to decorate a usual clock made by our designer Elena Yushchenko.Do not forget that Fabrika Decoru has prepared a bonus for you! At the end of the post, you will find a DISCOUNT PROMO CODE for the materials that Elena used to create her p ...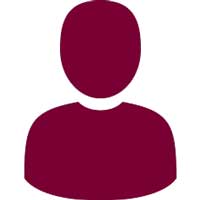 Приветствую всех в блоге Фабрики Декору! С вами сегодня Елена Ющенко. И сегодня я покажу вам, как можно креативно задекорировать самые обычныепростые настенные часы.Не забывайте о приятных бонусах от Фабрики Декору)Напоминаю, что в конце поста вас ждет ПРОМОКОД НА СКИДКУ на материалы, которые я испо ...