Hello everyone!
Kateryna Suprun is with you. Today I am going to share with you my new notebook and materials by TM Fabrika Decoru which I used to create it.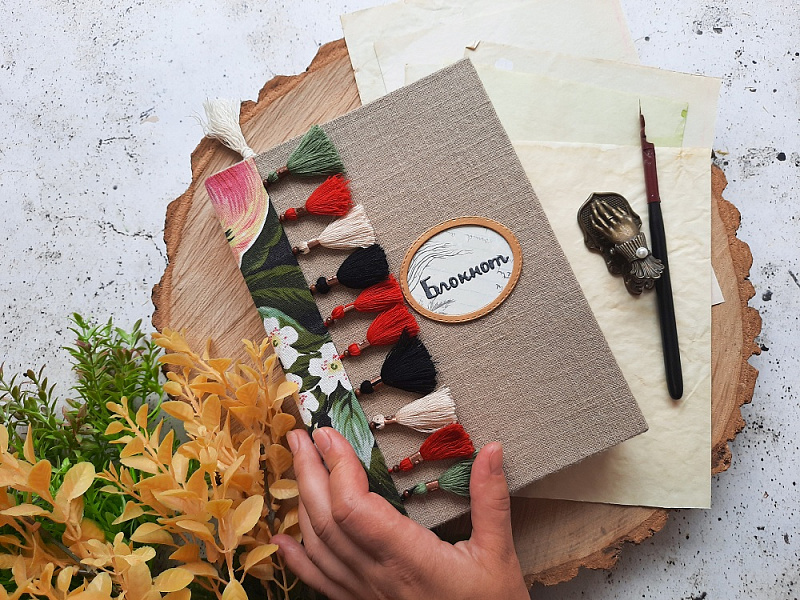 The idea of creating a notebook with tassels was inspired by Ukrainian folk clothes. This thread decor was often used in holiday embroidery and decorations. Therefore, traditional Ukrainian motifs and colors can be seen in the style of the notebook as a whole and on its pages in particular.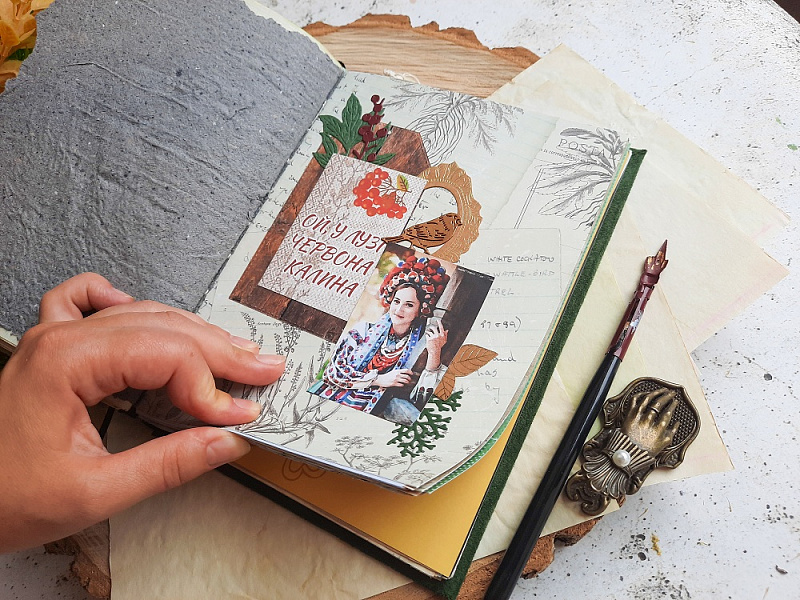 To color the pages of the future notebook, I used Magic paints, and for a more vintage shade, you can add chicory or coffee. Notebook dividers made of thicker paper from the Inspired by Ukraine and Summer botanical diary collections. They are both special to me and best convey my perception of Ukraine as my project is about Ukrainian nature and culture.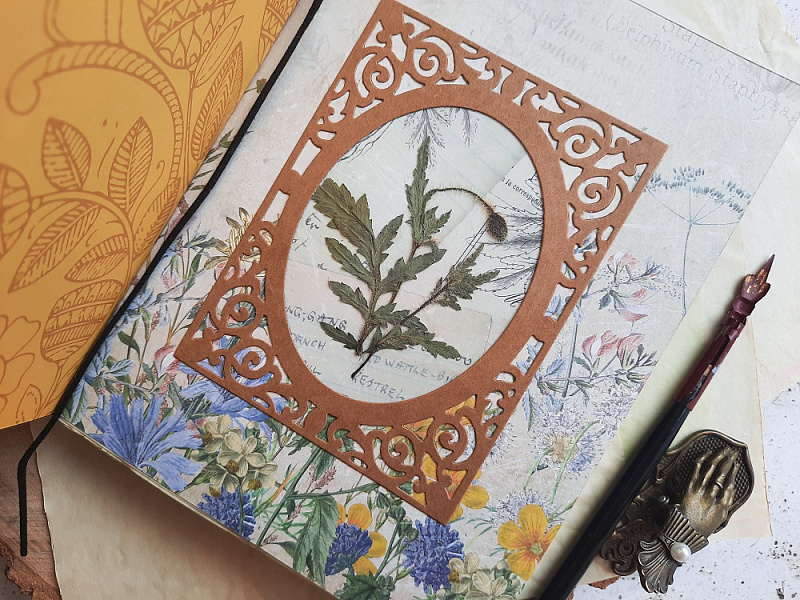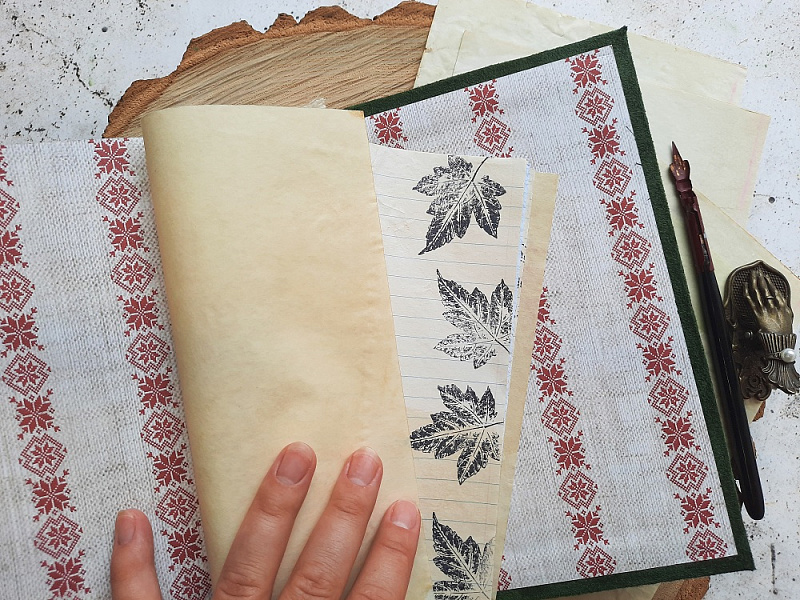 Some dividers contain frames, tags and envelopes. I also embellished them with cool journalling cards and inscriptions from Inspired by Ukraine collection.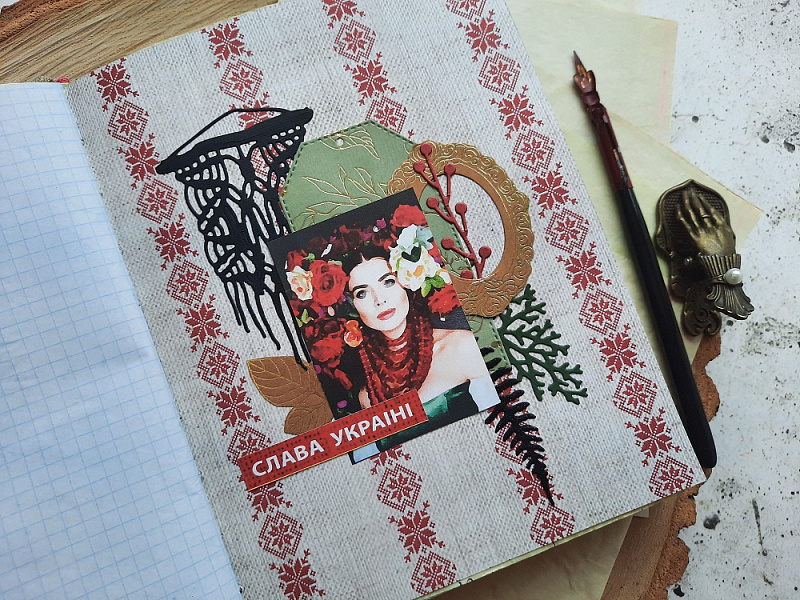 The pages in the notebook feel different when touching. For example, lace is a little thinner and very fragile, and handmade paper is rougher and wider. By the way, I also used dry paints to color it.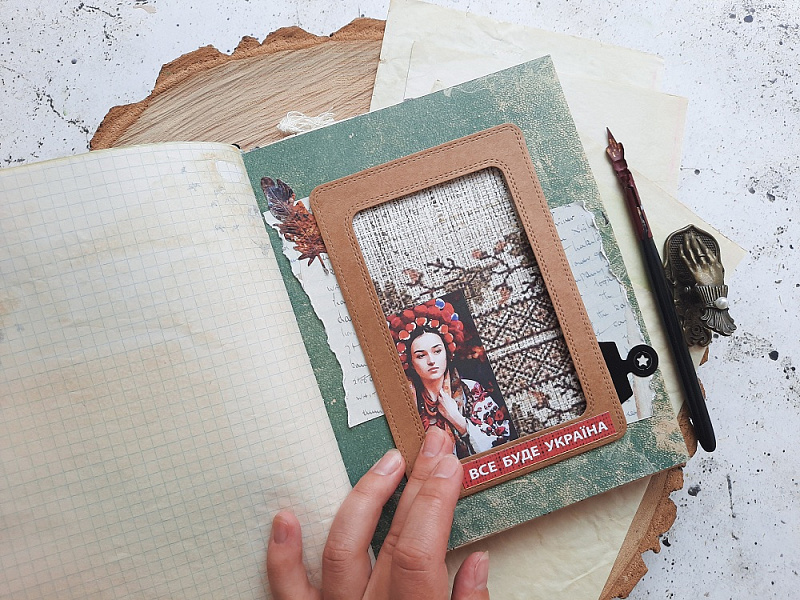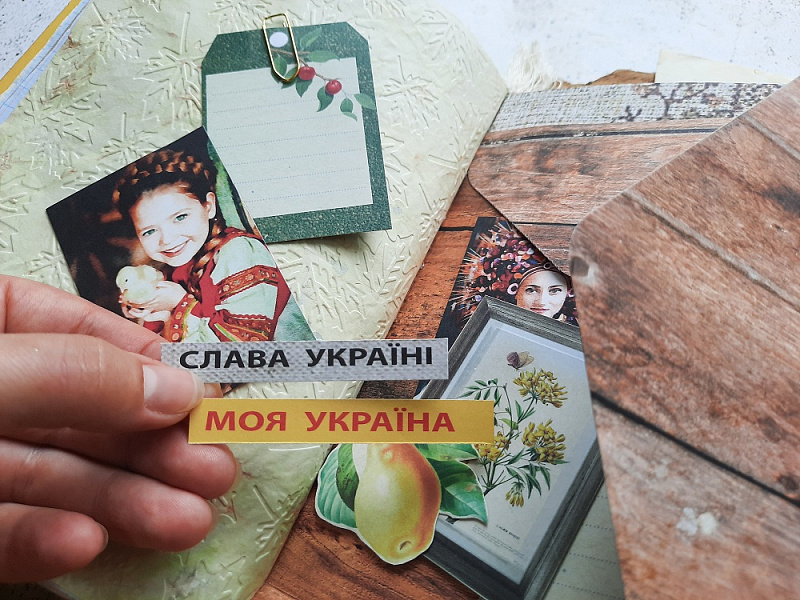 Create your one-of-a-kind notebooks using Fabrika Decoru materials!
Happy crafting to you!