Hello everyone!
Dina Sahrai is with you today. Soon a festive season will start and it's time to prepare presents for the nearest and dearest ones.
I want to share with you a New Year lanmtern which will serve as a beautiful decoration for a living or children room.
The lantern is made from scretch. The base is covered with a primer, then I painted it with chalk paint of a mint color.
I made a texture using Airy mousse heavently and a stencil with a knitted pattern. I got a snowy frosty effect.
I created a small world inside the lantern - snowy forest with a fire place. I used die cuts from the collection Awaiting Christams, chipboard, pine cones, wood pieces, buttons and toppings to create a real fairytale!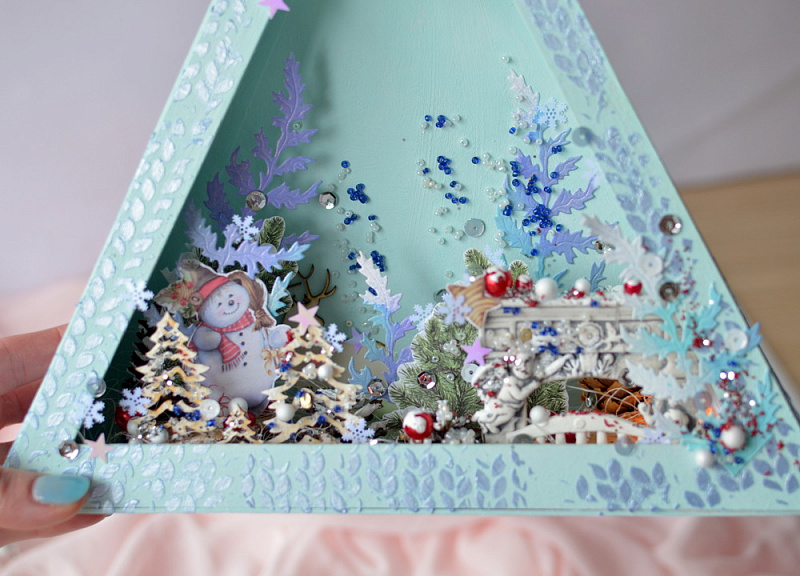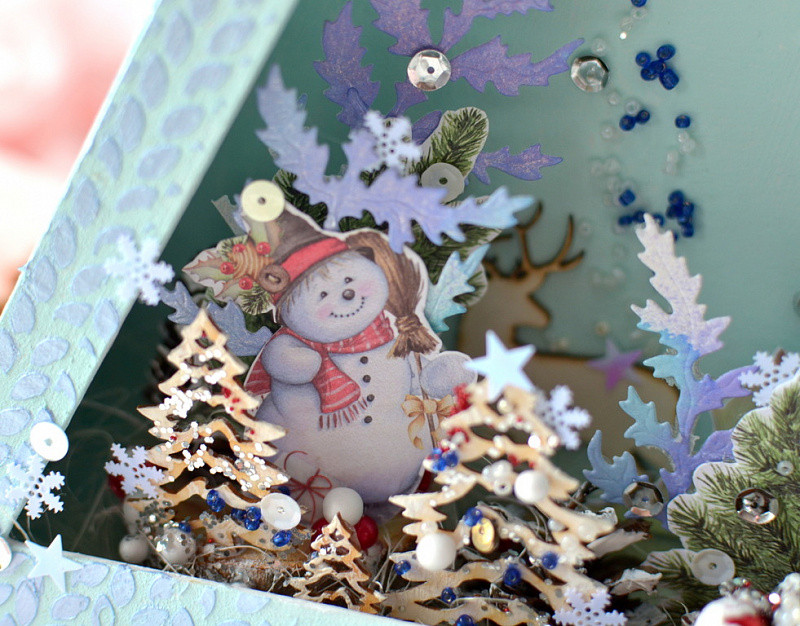 The fireplace is with fire inside. Can you feel the warm and cozy atmosphere?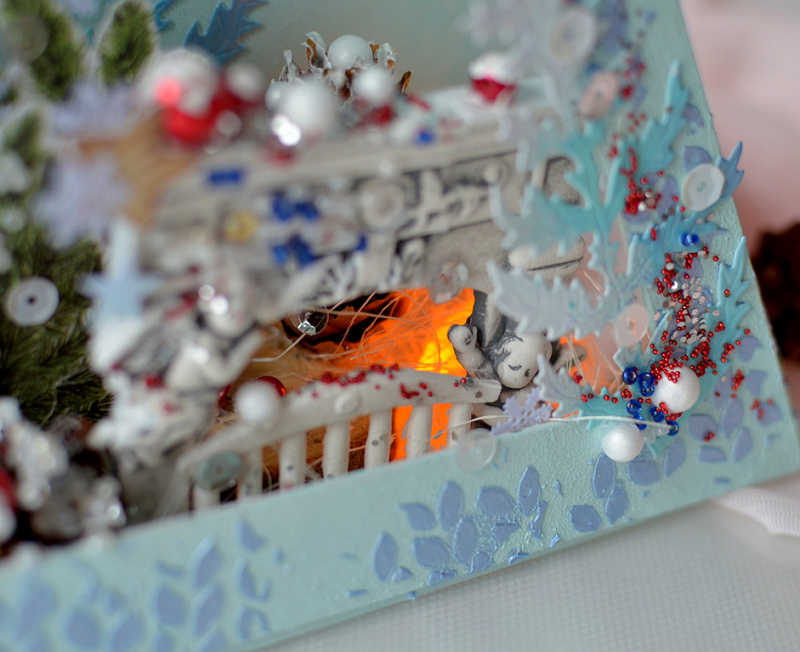 Wish you all the best! Peace and love to you!